Leads to fuel your business
There are loads of free website building tools, and thousands of templates out there, so why do website development companies still exist? At Breckenridge, we don't use a cookie-cutter approach to building websites and web based tools. We use our decades of expertise to give you the best possible advice for your needs, thoroughly research the market and what your target audience is searching for, and we use our team of project managers, copywriters, designers, SEO experts and web developers to create a bespoke website that's creative, effective and impactful.
Let's get started
Step 1 - Planning & Strategy
An agile process of discovery, research and scoping to get the best long-term results out of your new website and decrease risk around the project. We can also support you with refreshing or
developing your brand
and refining your brand messaging before we start to build your new site.
Step 2 - Write & Design
Designing your website is a process that starts with our design team putting together wireframes for each page type, and designing some initial visuals for some of the most important pages. And while the designs are being reviewed, the content for the website must also be written, with help from our expert copywriters.
Step 3 - Development
Once we have the approved designs, images and content, our team of highly skilled in-house web developers will start the custom website build on HubSpot or WordPress.
Step 4 - Launch
After the new site has been thoroughly tested by our QA team in a secure sandbox environment, it will be handed over to you for user acceptance testing (UAT). The launch date will be confirmed, and your new site will be made live for all the world to see!
Set up for real success
Whether a potential customer comes directly to your website from search, or has heard of you from another source, your website will play a vital role in helping them to decide whether they want to work with you or not.
This is why it is so important to ensure your website makes a real impact, from both a functionality and a content marketing perspective. A discovery session with us will clarify whether a one-off website design and development project will fit your needs, or if a phased growth-driven design (GDD) approach would work better for you. Whichever approach you choose, we are excited to start the journey with you!
Classic website project
Traditional web design is a process that involves a one-off project, after which the website is launched and handed over for ongoing management and optimisation.
Fixed budget
The website is developed according to a specified budget that is typically split into several payments as the project progresses
Fixed deliverables
The end-goal for your website is envisioned, scoped and built according to the agreed specifications.
DIY site management & growth
Once the website is handed over, you are usually in control of keeping it maintained, updated and optimised for search.
Growth Driven Design (GDD)
GDD is an agile web development process that involves building and optimizing your website incrementally, starting with a simple version that can go live quickly.
Break up your budget
With GDD, you can spread your budget over time according to the planned phases and regularity of optimisation work undertaken.
Speed of phased delivery
Go live with a 'skinny' version as a launchpad to get your site up and delivering leads quickly.
Ongoing managed site improvements
Continuous UX improvements are made based on data, and additional pages and content are added in planned phases.
Run it like a pro
Your website should never stay the same over time. It's designed to grow with you, and the more content you add, and the more you optimise the bits that are not working so well, the more leads you'll have coming in. That's why our inbound content management services are so popular, to help you come up with content that's in demand and up to date, to get you seen in search results and build up an impressive library of content that keeps bringing you fresh leads, 24 hours a day, 7 days a week. Specialist Integrations
Companies are often forced to use a number of different 3rd party applications at once, each one with different datasets, to serve a singular purpose. We offer custom app integrations through application programming interfaces (APIs) that offer a unified solution and combined data within the HubSpot customer relationship platform (CRM). Our team can help plan and configure native integrations, and integrations using middleware too. Previous projects have included CRM, ERP, Job Management, Time tracking, Applicant tracking, Ticketing, Quoting and Project Management software.
Find out more
Grade your website performance in 30 seconds
How well equipped do you think your website is for inbound marketing success? Is it all looks but not much substance, or could it be the other way around? Take the test to find out how you could improve it.
Interested?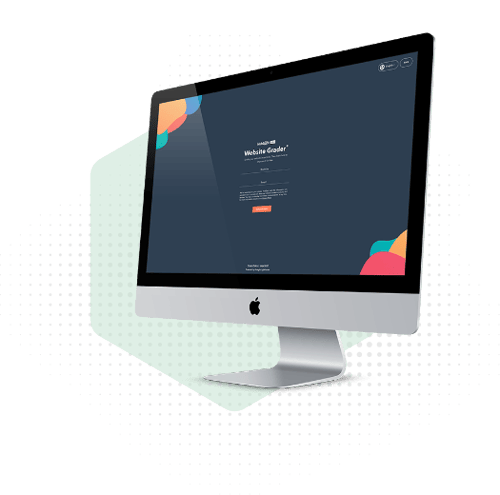 Connect your website to the power of your CRM
We don't just sell HubSpot, we're in love with it! We are specialist WordPress and HubSpot CMS developers with a track record in delivering websites built within, or connected to the HubSpot platform. This gives our clients real visibility on performance, and enables them to provide a digital customer experience that delivers more business.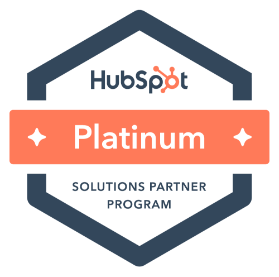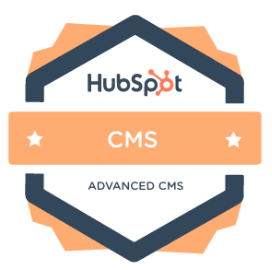 Book a discovery session
Want to discover the full potential of your website? Book a discovery workshop with our experts.