Are you the business owner who is running the day-to-day operations of your business, servicing your clients, and taking care of a million other tasks all in a day's work? Have you heard of the power of content marketing but feel that you do not have the time or budget to invest in creating good, valuable content for internet and social media marketing? Then read on.
You can produce good, valuable content and expand your business's presence on the internet and social media platforms without it costing you too much time or eating into your budget. How, you might ask? The answer is surprisingly simple and very cost effective: you already have good content – your company story. Your business's story is not just its history; it's also its present-day happenings. These day-to-day activities may seem ordinary to you, but they're bound to be of interest to your audience out there, who you'd like to attract and convert into leads and clients.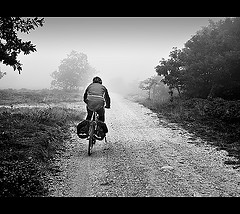 Why is telling your company story an effective content marketing strategy?
Firstly, it means that you have a lot of potential content about your business to put out there and secondly, sharing your stories about the past and present is personal and it builds valuable connections with existing and future clients.
Today's buyer expects a real emotional connection in order to invest in a product – and that is where your company story becomes valuable. It provides authenticity. By telling your company story in a way that is honest and real, you are able to create marketable content that will initiate the emotional connection needed to attract (and keep) new business.
We only have to look at the success stories on business funding platforms like KickStarter to know that this is true: stories sell products.
Three reasons why it makes sense to tell your company story
1. It is cost effective. You won't have to spend much money to create the content. You could probably write it yourself or get an employee to help.
2. It is not time consuming.
No research required. You already have all the facts.
3. You will develop a valuable emotional connection with new customers; while affirming connections with existing customers.
Here are some pointers on how to create marketable content by using your company story.
Think about your 'Why' and expand on it
What are your business's core values? Why did you start your business in the first place? What obstacles did you overcome to get where you are? Being transparent about why you do what you do will build a trust relationship with potential customers and nurture your relationship with existing customers.
If you are having difficulty finding the right words to express your 'Why' you can:
ask your employees;
use Facebook or another social media platform to ask your customers why they stick with you; and
Google your company name to see what is being said about your business.
Where or how to find a good story?
Your day-to-day activities can turn into an interesting, quick and simple story that speaks to your audience. Here's an example: a small rural community theatre had to upgrade all their fire hose reels and pipes as per regulations. Their social media person spotted an old drum lying around, took a picture on Instagram, tweaked the photo by adding a filter, and turned this maintenance activity into a story on their Facebook page which, at the same time, informed their audience that this theatre has upgraded their fire safety equipment.
As you can see, a small insignificant event can turn into a valuable, news worthy story. Look around every day and ask yourself the question "Is there a story here?"
Then talk about your story
Blogs. Twitter. Facebook. LinkedIn. Youtube. Google+. And that's just to get started. Social media is the loudspeaker you need to share your story – BUT your content about your company story must be interesting and easy to share across the various platforms. None of this is about selling your products or services, all of this is about being interesting, and engaging with the people out there. The aim is to attract those people into your world who are a good fit.
Not only do you want traffic on your website (people reading your content), you also want your readers to think it's compelling enough to share with their connections. Here are some simple ways to get your customers to hit the 'share' button:
Add a video to your website that tells your story. It could be a short clip of interviews with customers or employees about your business. Try to keep it personal, real and simple. Today's smartphone cameras are good enough for these kind of informal day-to-day videos showing real people doing real work.
Post photos. Adding images to your website and social media platforms about new products or office renovations will speak volumes of your sense of pride for your business. Photos of staff members will also serve to humanise your content and make the reader feel more connected.
Quotes. You may already have a testimonials page on your website. Posting short, one-line quotes that best sum up what your business is about or how you do business will draw attention and elicit responses.
And then remember: a well thought-out marketing funnel will then lead these people closer to a sale.
Give your story a presence
Don't leave your company story as a single blog entry or random tab on your website. Make it more visible and accessible by expanding its presence.
Make it a focus point on your homepage. Let your story liven up your formal company webpage.
Blog about your story, but keep it going. Don't make your story a single, one–off entry; keep writing posts about past obstacles or significant changes in your business. This level of transparency will win customers.
Link it to your social media profiles. Keep conversations going and make use of talking about your story at every opportunity. Link video uploads and photo posts to your social media profiles and actively engage with the responses you get.
What's your company's story? Share it with us in the comments!
photo credit: Javier García via photopin cc