When it comes to technological support, sales and marketing has never had it so good.
There are gizmos galore out there, all designed to help you smash your sales targets.
It's a bit like fishing—get tooled-up and you'll land a bigger, better catch—more quickly!

It pays to keep up with digital marketing trends. But we understand that this can seem overwhelming. The good news is that we have hooked out the five best inbound marketing apps and services available. With a few more thrown in for good measure.
Here's how you do it
Create targeted, helpful, valuable content (bait). Dangle it in the fertile, boundless Internet Ocean. You will be found by potential customers as they swim by, hungry for what they need to grow and prosper.
We spoil you!
I: HubSpot
As a HubSpot Platinum Partner Agency, we are duty bound to mention this first! This leading inbound marketing, sales and service platform lives up to its promise to "help your business grow without compromise".
It helps you attract visitors, establish and convert leads, close deals and delight all your new-found customers. This ensures they keep coming back for more.

It's not interruptive, like outbound marketing. No, it's far smarter than this. It's a bit of a charmer and uses subtle tools of customer engagement. It helps you define and target your audience—the people with a real need or interest in your product/service/message.

HubSpot's range of marketing tools helps you net a bumper crop of prize customers:
Landing pages? Easy to create.
Social media? Easy to manage.
Blogs? Easy to publish.
SEO? Easy to improve.
PPC? Easy to operate
ROI? Easy to measure.
2: IFTTT
If this, then that is one of the best, FREE websites for marketing automation of small tasks. It helps you connect devices and services that do not normally talk to each other. Rated outstanding by PC Mag too, if you need convincing.
It's simple to use. Synch whatever you want into an efficient, communicating loop. Emails, Dropbox, social media accounts. You name it, you can link it.
Here's where the magic happens. You can set up processes that will make things happen. How about a weather update? Or how to ripple new images from one social media account to another—and another, etc.?
Get really devious and you can duck a meeting by sending yourself an emergency phone call or text. Naughty but nice! And sometimes necessary...
3. Breckenridge
Oh, come on, we'd be missing a trick if we didn't plug our inbound marketing expertise—to HubSpot's Platinum standard, by the way 😇
Read our big, boasty blog about this here.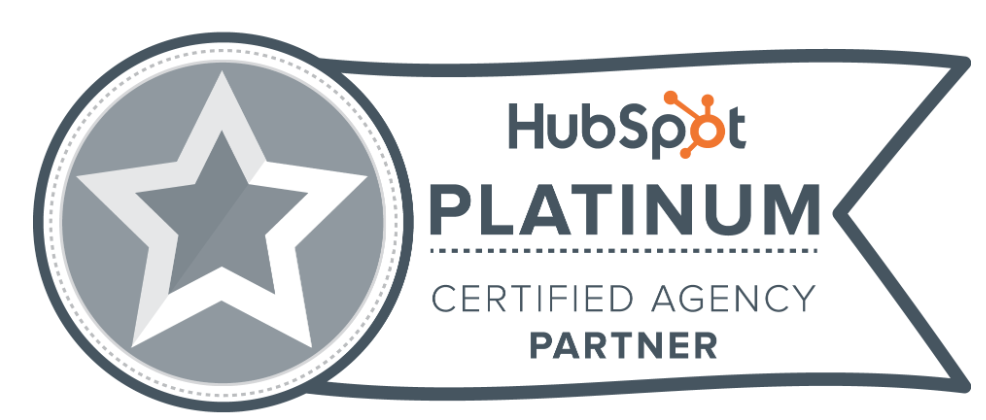 We can provide our inbound marketing expertise and/or onboard you to HubSpot, to help you grow your business and maximise your return on investment.
Generating web traffic? We can help expose the names of incognito callers. And we can help convert them into real-time leads.
Not to mention them becoming customers. Or showering them with goodies to keep them faithful to your company/offering.
You'll be the leader in their buyer journey. Guiding them through the sales funnel, from top to bottom.
You'll have oodles of invaluable data. No opportunity will be overlooked.
You will engage (that word again!) with would-be business. At the beginning of the buyer journey, at the top of the funnel. And guide them through to closure.

Leads will leap out of the woodwork rather than fall by the wayside. The result? Targets achieved. A steadily escalating ROI—the ultimate goal.
4. HubSpot Email Tracker
This freebie email tracker can be set up in seconds. It gets rid of the 'did they/didn't they get/open my email? Should I bother them again', etc.
Desktop notifications inform you immediately a prospect opens your email, clicks a link or downloads a document. This allows you to send a perfectly timed, personalised chaser. Goodbye to wasting time on cold leads—go for and close warm leads instead.
An integral activity stream automatically records every lead's history inside your browser or your HubSpot Email Tracker. What was opened and when, all laid before you. Now you can personalise your approach to get the sale.
You can close deals faster than ever before.
See a lead's entire history at a glance. Stop wondering if a lead "got your email" or if they found it interesting.

A built-in activity stream automatically logs each lead's history inside your browser or HubSpot Sales.

You can see which emails, links, and documents were opened and when, then personalise your approach to get the sale.
—HubSpot
Works with Gmail, G Suite and Outlook or Office 365.
5. Google Drive
A FREE cloud sharing system that allows you to store documents and images online:
Accessible from anywhere: with the correct login details
Backup for files stored on your computer: nothing gets lost
Access to free web-based applications for creating documents, spreadsheets and more: comprehensive and versatile capability
For teams: many people can work on a document simultaneously. Autosaves as you go. You can even work offline if necessary.

Check these out too...
Buffer
Buffer helps you to plan, collaborate and publish social media posts on different platforms. Load up your social media updates and they will be published automatically. At ideal times and evenly over the course of a day.
Teamwork
Perfectly named, Teamwork is a FREE work and project management tool. Teams collaborate more effectively. Visibility and accountability are optimised.
Trello
Another freebie, Trello is a super-simple project organisation and sharing tool. A system of boards, lists and cards make for at-a-glance accessibility.
Buzzsumo
Not just for fans of a noble Japanese artform, Buzzsumo is great for content marketing and SEO campaigns. It gives quick insight into what's working well and in what industry. What topics are attracting the most attention. Who are the leading influencers.
Canva
Ideal for non-designers, Canva is a graphics design platform that allows you to create and manipulate images.For social media, presentations, posters—anything visual. For web and mobile. Millions of images, fonts, templates and illustrations at your disposal.
1Password
It's never been a good idea to write down logins and passwords. They are too easily snooped. So what better tool than one with a better memory than anyone will ever have.
All you have to remember is your 1P login details and your whole world will open up before you. Safe from prying eyes.
But if you really want to ramp up your digital marketing...
... We are a HubSpot Platinum Partner and one of just 22 agencies in the UK offering you this service.