Want to know whether it's best to use self-service or an agency?
Now's a good time to do your homework—to evaluate your requirements and choices—so you can put your plans into action when business gets back to normal.

If you have been considering onboarding HubSpot Enterprise then you probably know it's a powerful yet easy-to-use suite of marketing tools.

Importantly, you will also know that it will get your sales and marketing teams bringing in the results/ROI that will help your business grow.

HubSpot Enterprise offers an in impressive, all-in-one collection of sales features, including:

• Reporting dashboards: up to 200 custom dashboards for your team
• Predictive lead scoring: to identify your quality leads
• Multi-touch revenue attribution: automatically connects every customer interaction to revenue
• Customisable chatbots: an individual face for onsite chat + capability for code snippets and webhooks
• Email marketing: create, personalise and optimise your strategy
• Account-based marketing (Beta): quickly actions your ABM strategy

With even more features planned for 2020, HubSpot Enterprise is a one-stop shop for proactive marketing managers and company owners.

A scalable solution is an astute investment for any growing business.
How to boost your HubSpot ROI
It's best to home in on the features with the biggest clout. This is why onboarding is so important—an informed, guided process that has you up and running in no time.

You can do this either through the self-service onboarding option or through a certified agency partner.

The question is, which works best for you?

First considerations are the size and complexity of your operation.
Are you an SME?
Then you might not have the budget to invest in an onboarding partner.

HubSpot Enterprise tools are designed for bigger, more complex businesses with a budget that covers costs such as change management and training.

Also, with a bigger budget, converting databases is balanced by the probable boost in revenue that HubSpot brings.
Are you a bigger business?
However, if you are looking at HubSpot Enterprise, then you likely have a suitable budget at your disposal and are considering working in partnership with an official HubSpot agency.
The advantage of onboarding using an agency is that the process and package are all-inclusive and customised to your requirements.

This means that technical and consulting expertise are part of the deal. Not so with HubSpot where they are only available in the advanced setup.

For example: when it comes to the ins and outs of your sales and marketing workflows, it stands to reason that more diverse workflows demand a more diverse HubSpot package.

This means that you will need access to the advanced menus that are way beyond HubSpot's entry-level package—such as workflow extensions, adaptive testing and advanced chat targeting.

Your systems and processes may be comparatively straightforward at the moment but this will change as your business develops. Do you want your growth to suffer through your minimal HubSpot capability?

It pays to be a strategic thinker—investing time, effort and cash at the start will save you bigger expense down the line.
Schedule
How flexible is your schedule for demonstrating that your investment in HubSpot Enterprise is delivering the required ROI?

If there's some give then you may well be ok with the self-service package. However, onboarding with an agency will bring you better results, more quickly. Especially if you are migrating from a legacy CRM, as an agency's multiple platform expertise is beyond price.

Also, a CRM migration is an ideal time to give your data a thorough rinsing and get it in line with your long-term growth goals.

Quite simply, the agency route is faster and more efficient and will have you at the front of your game in no time.
Bandwidth: How much data can be transmitted over a communications channel in a given time period
Onboarding is not a stand-alone task. It has to flex with all your other projects, deadlines and assorted pressures and expectations.

So, does your team have the capacity to absorb all the details of a big CRM system? Even if the answer is yes, this in itself can hinder your evolution.

HubSpot's self-service onboarding program is time-hungry and your team will be flat out implementing and developing the integrations, workflows and report settings.

This can be a relatively easy process. However, making sure that they are totally aligned with your growth plans, processes and general duties is best left to the experience and expertise of a HubSpot agency.

Unless you have total in-house capability you have several options:

• Call in freelance developers and marketing technologists
• Work it out as you go along
• Partner with an agency that does this for a living

You have in-house professionals? Then your areas of concern are bandwidth and general business smarts. Consider whether your resident experts have the time to give the onboarding process. Are they fully aware of the long-term direction of your business and in a position to deliver the infrastructure that will sustain it.
Do you have supply chain experience?
Working with 3rd-party vendors is a skill in itself so if you are not knowledgeable in this area, an agency partner will be guide you through without a hitch:

• Features needed
• Features you should onboard first
• Optimise your processes within HubSpot
• Pilot you through the whole process, in line with your individual needs and targets
Talking about budget...
Hmmm. There's no one-size-fits-all answer to this. Cost depends on your business's unique requirements, scope and schedule.

Self-service onboarding can cost less than a partner agency and may be your best option.
But there can be times when the reverse is true. It all comes down to figuring out the best-fit onboarding package for your business.

Make sure the option you go for reflects your business, its current standing and, above all, its goals.

Even though many businesses are grounded at the moment, lockdown opens up time to focus on future business activity and growth plans.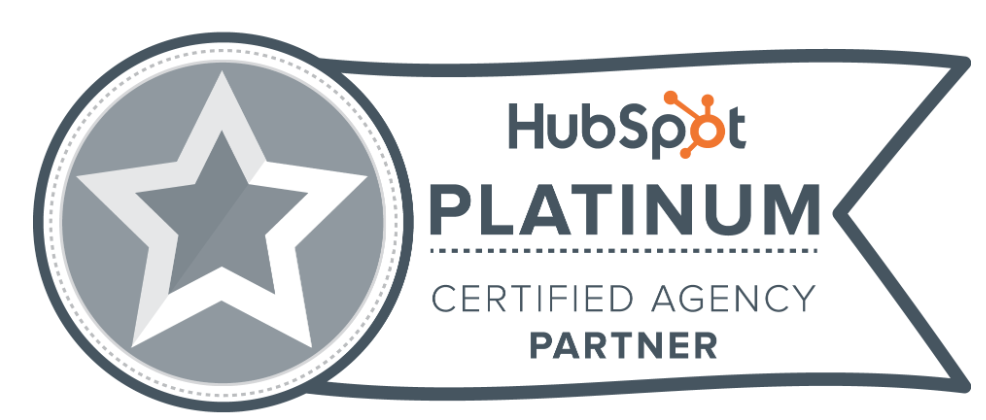 Why not contact this HubSpot Platinum Certified Agency Partner for a free onboarding consultation?

You have nothing to lose…