All thanks to their September guest speaker, Darren Slade, Group Business Editor at Newsquest Hampshire and Dorset.
In a presentation entitled 'How to cut through noise and get noticed by journalists' he dished the inside story on how to get news published in a manic industry.

Getting your news release out there is still the name of the game, but how it's done has changed—and continues to change—to keep pace with rapidly developing technologies.

Now, newspapers and all printed publications run side-by-side with their digital counterparts, with more and more readers accessing their favourite reads online.

Competition is fierce but basic human nature hasn't changed—what grabbed readers then grabs readers now—it's just that the whole process happens faster and in different ways.

Journalists are under a lot of pressure—they write like maniacs and receive at least 250 emails a day. They make split-second decisions so if your press release doesn't hit the mark, it hits the bin!
A quick look at Newsquest's operation and you can see what you are up against
2 regional papers—daily
64-page business magazine—monthly
8-page business supplement—monthly
64-page business review—quarterly
90 pages of local business news a month—roughly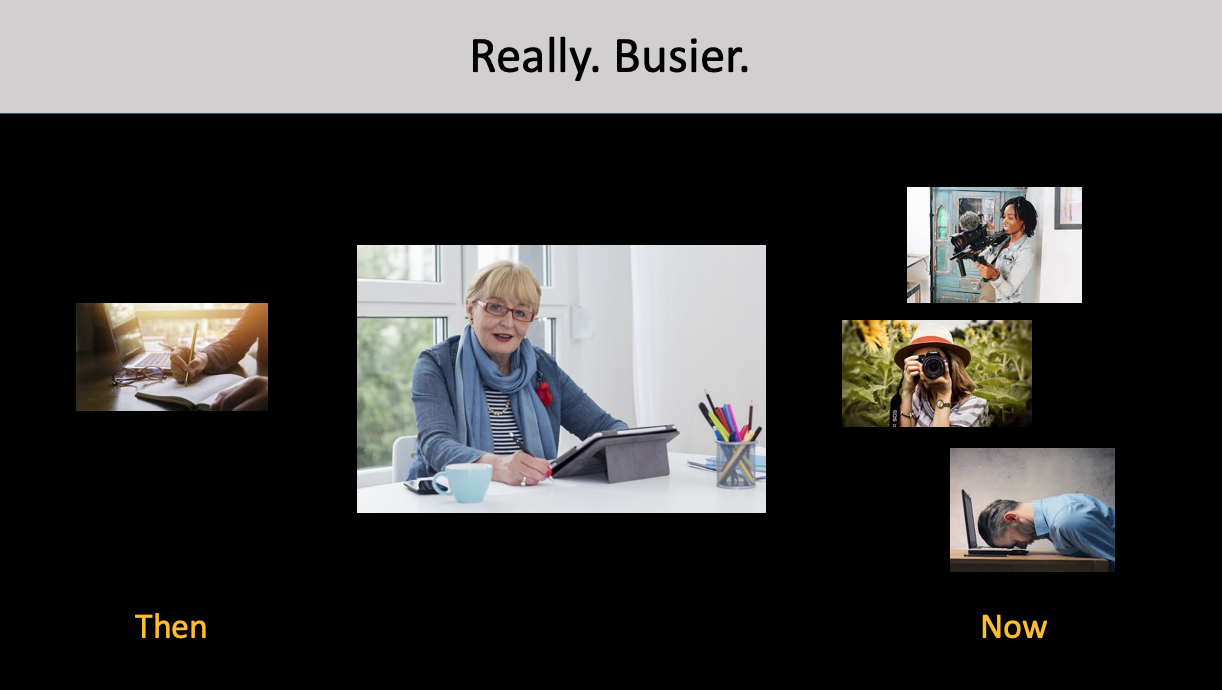 Here are a few musts if you want your news to grab a journalist's attention...
1. Know what readers want
So, what grabs a reader's attention?

Human stories that are relevant to them with a few surprises thrown in, and pictures. A simple formula that reaches the maximum of readers, and it works:

· A local/human angle headline
· Roughly a 400-word main story
· Intro paragraph = the story in a nutshell
· Expand with detail—and lively (opinionated) quotations
We're not the Financial Times or trade press. Our audience is the general public who want to know what's going on and where.
Darren illustrated his point with published Newsquest examples, such as: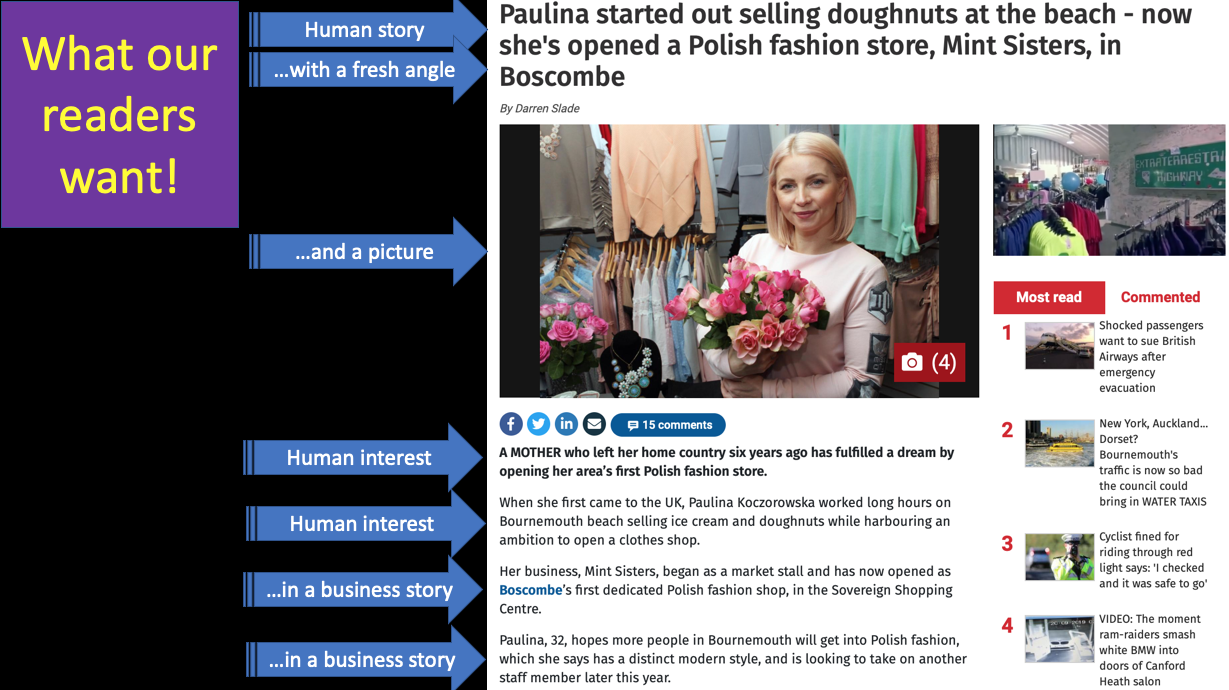 Bear in mind that Mondays and Fridays are a generally journalist's busiest days when they face a lot of PR calls. Also, give them some elbow room to craft and shape the angle so it's not too corporate or beige. This allows companies to be showcased at their best.

It's also a good idea to make a press release look like a news story. This will earn instant brownie points as it reduces a journalist's workload.

Finally, ask yourself whether you'd read it if you didn't know anyone involved.

And it doesn't hurt to follow the journalist on LinkedIn—they'll sometimes ask questions you can answer, which raises your profile/builds the relationship.
What journalists don't want
Knowing what will get your news sidelined P.D.Q. is just as important.
Never, ever phone a journalist to let them know you have sent them your press release by email. By all means call to introduce yourself and to explain your background—this puts a face to your news and helps to build a relationship.
And make sure you send interesting, preferably original, pictures with your press release, avoiding clichéd and/or stock images if possible.
Why Darren Slade?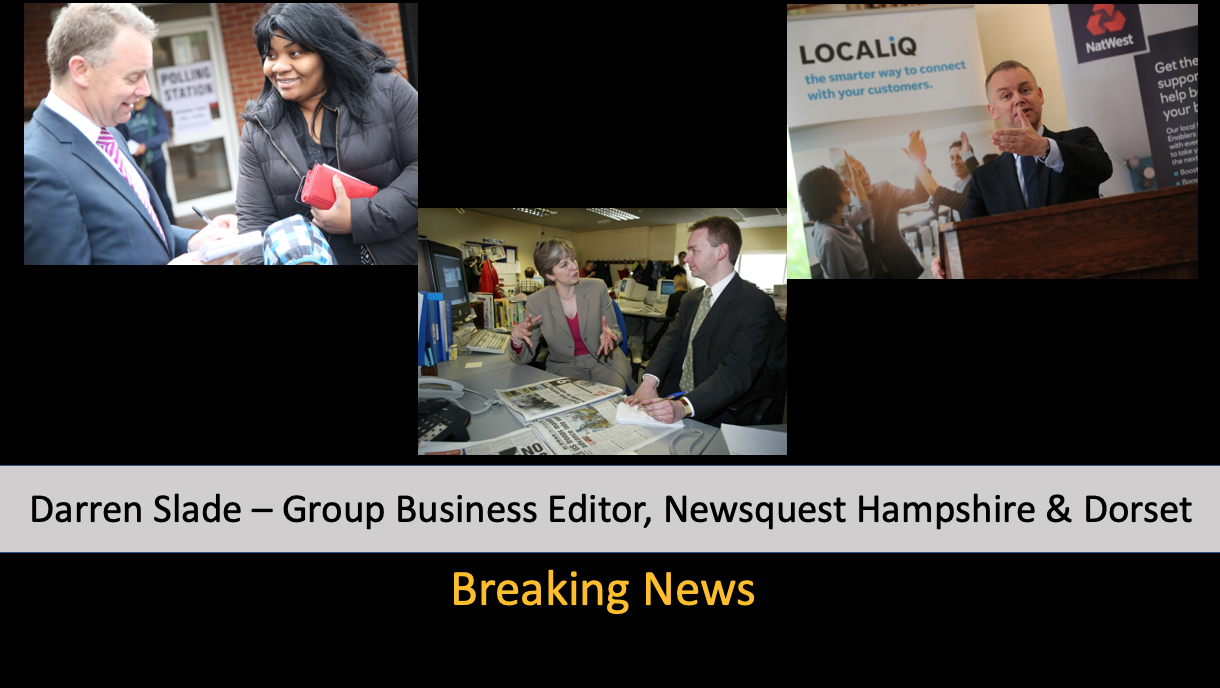 As a time-served journalist there's nothing Darren doesn't know about media and building and maintaining relationships with the press.

He's Group Business Editor at Newsquest and covers stories in the Dorset-Hampshire business community that feature in the Southern Daily Echo, Daily Echo Bournemouth and the Dorset Echo.

"Darren gave us all a great steer on how to make news stand out from the crowd when it comes to getting a journalist's attention. Thank you, Darren, for your time and first-class presentation."
Emma Appleton, Boss Lady Marketeer, Breckenridge—The Growth Agency

"It was great to get insight from Darren on the key things that will help a press release get noticed or how to position our business stories to have the most impact on the audience." Victoria Holman, Marketing Executive, HWB Chartered Accountants

"Darren's talk really helped me to pick up some great hints and tricks on getting my press releases seen, read and published. I'm so glad I attended!"
Mo Morgan, Head of Marketing, T&T Facades
New Lady Marketeer members
A big welcome to our newest members: Danielle Eberhardt, Senior Business Development Executive at Portsmouth City Council and Daisy Shaw, Marketing Executive at i2O Water.

And, finally, a big thank you to Catherine Scott, Business Support at ElemenTel for hosting this meet.

This is just a small window into Darren Slade's presentation. Want the full story
—and access to other indispensable marketing insights? Then you need to become a Lady Marketeer…