Our very own SEO & PPC Manager, Shawn Harding, was in his element at BrightonSEO in September.
For two whole days he lived and breathed SEO with fellow search marketing nerds...
Why?
So he could live up to BrightonSEO's mission: helping search marketers meet, learn and do their jobs a little better.
This was a real tech-fest that went down like his favourite Wagamama curry after a night of strong-style wrestling (non-participatory, he says).

One thing's for sure: BrightonSEO is probably the world's largest bi-annual search marketing conference and training event.

It brings together the best minds in the world of search and covers every aspect of SEO.

This ranges from target search page location, web pages, setting bids and text ads right through to manual bids, lead generation, quality scores, conversion tracking and return-on-ad spend.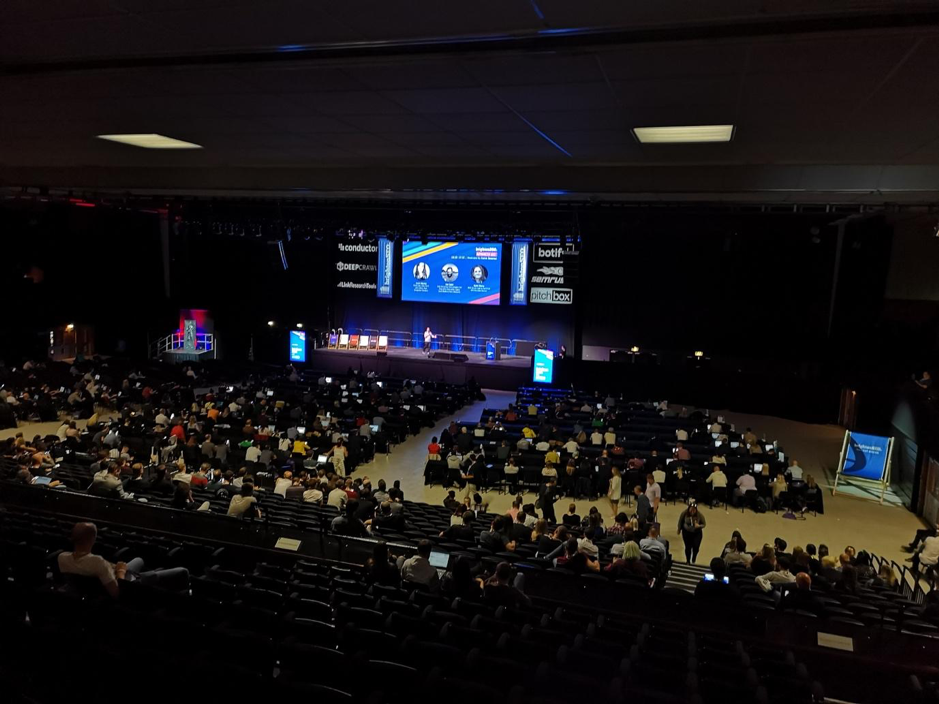 So Shawn showed up with one purpose: to upskill his SEO IQ—which is already impressive.
Here's what Shawn got up to…
Day 1: Search Advertising Show, Harbour Hotel, 12 September
A brand-new conference dedicated to paid search on Google, Bing Ads and Amazon. 14 speakers covered all areas of online advertising including tips for content and analytics.

This was an intimate event with no more than 150 PPC specialists sharing knowledge and learning from some of the best in the industry.

Shawn comments:


I Iearned a lot about Google's machine learning bid strategies and ways businesses can make the most of smart bidding strategies. Landing page optimisation strategies were shared.

The free book from Frederick Vallaeys 'Digital Marketing in an AI World' is really informative as were the talks about new essential skillsets and how to leverage AI instead of fighting against it.

"There was also a lot of discussion about why we as PPC campaign professionals should be sceptical of Google, but how things have progressed with machine learning over the last couple of years.
Day 2: Brighton SEO, Brighton Centre, 13 September

This event was stuffed with practical hands-on and in-depth Analytics, PPC, SEP training courses and workshops.


It was great to plug into some of the best trainers in the industry and in the UK. That's Technical SEO Consultant Jamie Alberico in the title pic!

I immersed myself in search, content and influencer marketing campaigns, free recordings and podcasts.

I also made sure I didn't miss out on essential play areas—arcade machines, retro game consoles, table football and making my own tie-dye T-shirt!
Shawn's key takeaways from BrightonSEO

- Ignore "best practice" and instead focus on the user as if you have a good understanding of SEO then you can make huge wins by deviating slightly from the same path everyone else is on

- Link building exercises rarely generate links, think about PR exercises instead. What would get shared?
- Don't cut ideation time or promotion budget from content campaigns!!

- Consistent linkable assets are much better than trying to find stuff that goes viral

- Easy Release visuals on Flickr under creative commons licence

- 80% of people say that being appreciated is the key to happiness. Only 58% say salary.


Talks Shawn attended

Content Marketing for Links: Stretching Smaller Budgets – Stacey MacNaught

The cash-strapped marketer's guide to SEO – Helen Pollitt

'How to create a sexy AF PR pitch to land sexy AF links no matter your budget or brand' - Carrie Rose

Happiness will make you rich – Allegra Chapman

Keep Up or Give Up: Imposter Syndrome, Burnout and Mental Health in Digital – Amy McManus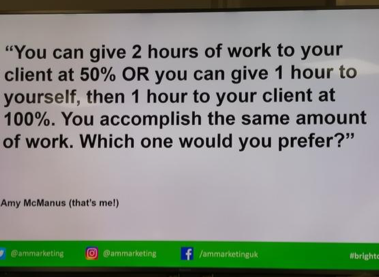 Age diversity in SEO and why it is important – Tazmin Suleman

What's new in Structured Data – Charlie Norledge

How to Create Connected Schema Markup and Knowledge Graphs – Martha van Berkel

From Knowledge Graphs to Commonsense Knowledge Graphs – Dateme Tubotamun

Think like a bot, rank like a boss: How Googlebot renders – Jamie Alberico


How serverless technologies can help SEOs overcome legacy (and modern) tech obstacles – Dan Taylor

Web Server Logs As Technical SEO Key Data Source – Aysun Akarsu


And so to bed?
No chance. Did Shawn head for the nearest Wagamama? Not this time.
After a couple of cheeky pints thanks to DeepCrawl, he beelined to the After Party at Revolution's Club Room, where he saw in Saturday with 5½ hours of hardcore unravelling. Strictly no wrestling…

So now you know who to contact for the best search engine optimisation to improve your search engine rankings…