Digital and inbound marketing is an ever-changing, always evolving space. As you gear up for an incredible 2016, it's vital to plan around the latest trends.
So, what are the next big moves in digital and inbound marketing? That's the question posed by our managing director Colin to our five panelists during the Q&A session at our What's the Future in Digital Marketing event, which we held in September.
The panel members, made up of Google, HubSpot and Breckenridge representatives, gave their insight into the new trends to watch out for in digital and inbound marketing. Here's where they predict online marketing will be headed over the next 12 months.
1) Dynamic Display Ads
While 2015 was the year of mobile, with campaigns running on smartphones and tablets accounting for almost 50% of all digital marketing dollars, the digital advertising trend of 2016 is Dynamic Display Ads.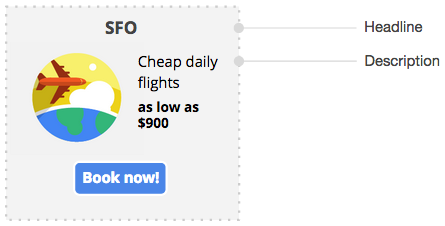 Targeted and customisable, Dynamic Display Ads enable you to tailor ads for different audiences and contexts. While search advertising is restrictive in terms of what it can achieve, and is fast becoming a saturated market. Dynamic Display Ads provide new opportunities for advertisers who want to reach and re-engage their audience in a smarter way.
How to get the most out of the Dynamic Display Ads trend
Take advantage of your ability to tailor the type of ad (multi-product carousels, banners, etc.), messaging and products based on where it appears, a page's content, a person's location and their past interactions with your website, such as views, subscriptions and bounces.
2) Real-time bidding (RTB)
Real-time bidding, on ad impressions from specific people at specific times, is "really coming into its fore," says Vajinder Jabbar, senior campaign specialist at Google. Running AdWords accounts through automation software such as Google's DoubleClick Ad Exchange is becoming more the norm, even for medium-sized businesses.

RTB in 2016 will revolve around reacting to a potential customer's "intent to convert", bidding more aggressively when a buyer is nearing the decision or purchase stage. It's up to marketers to identify when, where and how their ads can most effectively re-engage these customers.
How to get the most out of the real-time bidding trend
Sync up your real-time bidding activity with your inbound marketing goals. Need more leads? Direct people to gated content. For more conversions, retarget previous visitors. Be seen by the right people at the right time, and optimise based on your results.
3) 'Bigger picture' inbound marketing
"Everything is connected," says our client services director Ross. An email campaign, offline materials and social media promotion are all very well, but inbound marketers need to take a step back and look at inbound methodology as a whole.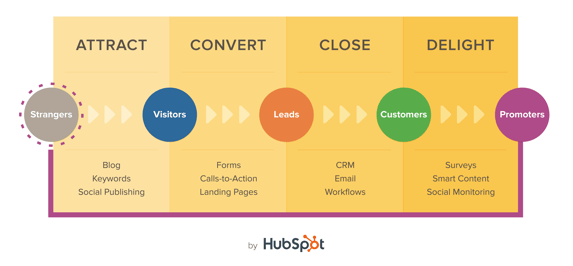 Successful inbound marketing is based on creating remarkable content; not just employing inbound marketing tactics but making these tactics work within an overall strategy. That's how inbound marketers move people through the buyer journey from stranger, to visitor, to lead, and eventually a customer and brand evangelist.
How to get the most out of your inbound marketing in 2016
Employ the proven inbound marketing methodology, all the way from setting goals and identifying buyer personas to attracting, converting, closing and delighting your visitors, leads, customers and promoters. Understand that everything you do should centre around this tried and tested methodology.
4) Deep learning algorithms
Google's new deep learning algorithm, RankBrain, effectively means that Google can now teach itself how to rank websites, without being fed information by digital marketers and SEO experts.

RankBrain is aimed at providing more relevant search engine results, and uses vectors and semantics to 'guess' the intent behind a search. It also prioritises websites that provide good user experience; so structure and layout, number of ads and responsiveness across all platforms (especially as people increasingly move their search activity over to mobile devices) will all play a part in Google's rankings.
How to react to Google's deep learning algorithms
Create the best user experience possible. As with your content, create your entire website for end users rather than search engines. In 2016 and beyond, Google is set to take UX into account more and more. Continually optimise with this in mind.
5) Voice search
Applications like Voice Search and Siri are becoming so powerful and intuitive. By asking a question, people can call up answers and search results on their smartphones and other devices in the same way they would with a traditional Google search.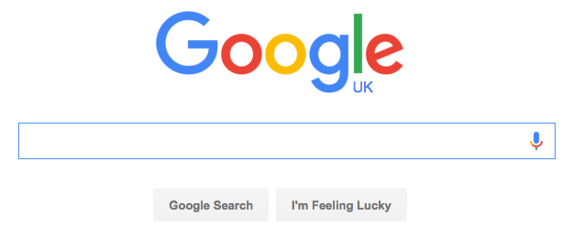 HubSpot's Stephen Higgins urges digital and inbound marketers to fully understand how to optimise content around voice search capabilities, for example using structured data markup so that Google can display your Rich Snippets in its results, as well as read the relevant content from your website back to the searcher. As Stephen says, if you understand the ways these technologies work, it's like understanding SEO before Google existed. It's that far ahead.
How to make the most of the voice search trend
Get au fait with voice search early. Target your next generation of customers, particularly those likely to perform searches via their mobiles, and monitor your traffic and conversions. Optimise your content based on the data you bring in.