... And we are not ashamed
Where did it go? More to the point, what did we do with it? Did we remain buoyant in the face of Brexit, Trump, and the lampooned peak of half-baked marketing that is Toblerone's rotting roofline – slashed from top-value terrace to short-change semis? Of course we did! And a looming New Year is no time to be coy about achievements and activities.

BIG Reboot
Team Breckenridge surfed into January on a rebooted creative suite: resized, refloored, redecorated, redesked, with corporate signage and break-out area with day-glo sofas – the works, on brand, with builder's work and connectivity by our client, Wren Building Contractors (website by bandv).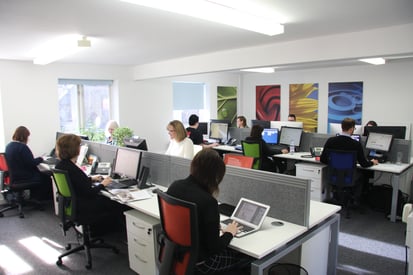 BIG @ HubSpot
Grow with HubSpot, London
We got together with top inbound experts and HubSpot enthusiasts to share knowledge and gather inspiration about digital marketing:
INBOUND 2016, Boston, Massachusetts
Ross jetted off to this 4-day HubSpot inbound marketing event, and returned with top tips and actionable takeaways from industry leaders. Good news for our clients, present and planned.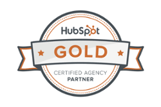 BIG @ HUGS
Over 150 HUGs (HubSpot User Groups) meet worldwide to discuss HubSpot and learn together. We are more than qualified to speak at these inbound marketing hotspots:
1st UK HUG, Oxford Town Hall
The first-ever UK HUG. Our MD, Ross Breckenridge, engaged business owners and marketing and sales professionals on Common Technical SEO Issues – a critical process affecting the visibility of a website or a web page in a web search engine's unpaid results.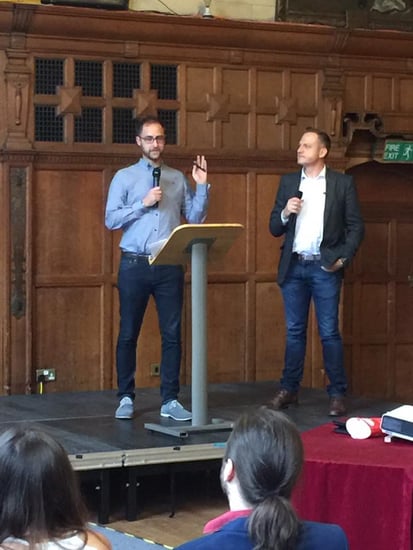 Solent HUG, Southampton
First Solent HUG (but not the last) and our second HUG. Ross joined forces with fellow HUGgers and inbound marketing experts, Bettina Horvath and Stephen Bavister.

BIG @ Google
Achieving Partner status means that we've demonstrated AdWords skill and expertise, met AdWords spend requirements, delivered agency and client revenue growth, and sustained and grown our client base. It guarantees Best PPC Practices, Star PPC Performance, and Consummate Professionalism.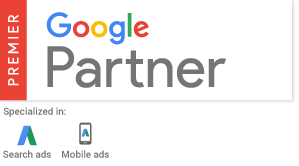 B I G G E R !
An expanding workforce is a sure sign of growth. We welcomed five industry professionals to band bandv:
Sally Berkeley: Graphic Designer
Creative, up-to-date knowledge of industry software. A professional approach to time, costs and deadlines. Works with Senior Graphic designer, Diarmid Langley, on branding, websites, advertising, publications, posters, product packaging, exhibitions and displays.



Mark Underwood: SEO/PPC Executive
Works on SEO and PPC campaigns whilst staying abreast of any industry changes. Ensures websites are optimised in-line with Google's ever-changing recommendations. Supports our SEO and PPC Specialist, Shawn Harding.

Jamie Rose: Junior Web Developer
Focused on digital technology and clever coding. Creates arresting digital solutions across a range of platforms including websites and mobile apps. Stays on top of cutting-edge ideas and technologies. Brings vital support to our Senior Web Developer, David Essery.

Iva Daneva: Content Marketing Executive
Passionate about online culture. Creates compelling content to attract views, drive visits and build audiences. Supports our Client Services Director, Ross Breckenridge, with all inbound marketing activities.

Miles Mercer: Social Media Executive
Creates content that drives brands and engages customers. Covers events live, posting across all main social media platforms.


BIG Bullseyes
What a varied and successful year 2016 has been, with profound emphasis on the power of inbound marketing to transform business. From major projects for industry leaders to regional marketing support and direction, we have consistently delivered results-oriented solutions that work.
Stannah Website
Big, bold, responsive, brand new. A masterpiece that fulfils the demands of digital marketing – appreciated by Stannah personnel and visitors alike.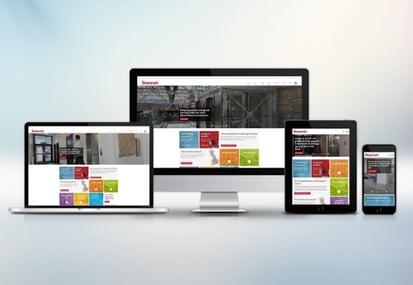 StannahTalk
Our fifth year of researching, writing, designing, producing and distributing this bi-annual magazine on behalf of Stannah Stairlifts. See Page 19 for Living the iLife – quality doggerel by the Bard of Breckenridge...
Little Fingers Campaign
Liam Loves Lifts, a child lift safety campaign for the Lift and Escalator Industry Association (LEIA). *Shortlisted for the UK Social Media Communications Awards 2016.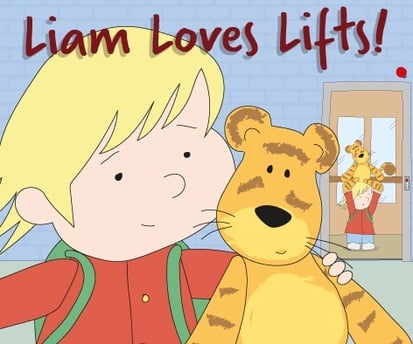 Stannah Homelifts
Brochures and website – still in development, but coming soon!
Pathfinder Personnel
A revamped website.
PMX Coatings
Website and ecommerce.
Lead Forensics
Ongoing inbound work.
Lead Forensics Academy
Online training platform.
Bettavend
New website- in development, coming soon!
DR Solicitors
Inbound marketing project.
EzyEducation
Website development.
Hampshire Fare
New website – new project for the New Year!

BIG Star
2016 saw us star at regional and national events:
South Coast Business Works, Novotel, Southampton
Broadcasting our inbound marketing acumen to business leaders and decision makers.
Southampton Venus Awards, Hilton Hotel, Ageas Bowl
We were proud to sponsor the 2016 Southampton Venus Awards PR & Marketing category, and a delighted Colin Breckenridge attended the Grand Finale Award Ceremony to award the winner.
CoHost, ExCel, London
Our very own Shawn Harding launched his brainchild, CoHost, a YouTube platform designed to help creators collaborate, grow and earn more from their content.
*UK Social Media Communications Awards 2016, London
Finalists – shortlisted in the 'Not for Profit' category for our Liam Loves Lifts 'Little Fingers' lift safety campaign on behalf of the Lift and Escalator Industry Association (LEIA).
Southampton Business Expo, Ageas Bowl, Southampton
Chatting about how inbound marketing can transform business at the ultimate event for all ambitious organisations looking to grow and prosper in Southampton. Congratulations to our #spexplorer competition winner, Sue Cox of Open Source Systems, whose fetching Retrievers won her a £25 Amazon voucher.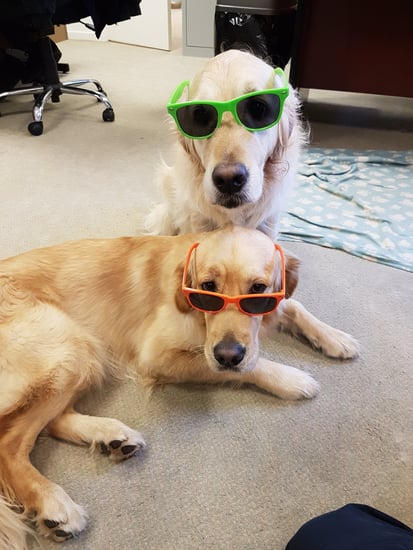 BIG Craic
Every three months we finish on a Friday lunchtime and head out to do something different. So far we've dined in fancy restaurants, sipped on superior wines in sunny vineyards, and wrestled with the Cyantist Puzzle Rooms – a team-building test (aka Crystal Maze) with one hour to solve the challenge before escaping to a team-building taproom.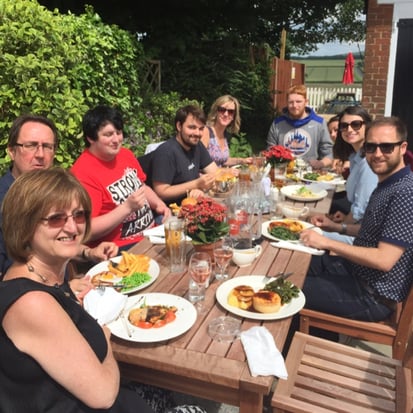 BIG Knees-up
Glamour of Paris Party @ Stoneham Park
Last year's Roaring Twenties hoolie was a big hit so we returned for more of the same, but this time with a Belle Époque beat. That's cabaret, corsets, can-can, casino, champagne, and absinthe – la fée verte, the green fairy, revellers' ruin since the late 1800s.
7.30pm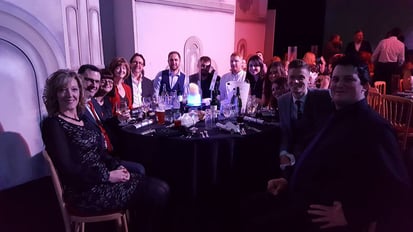 Oozing savoir faire – the we-know-how-to-behave bandv.
9pm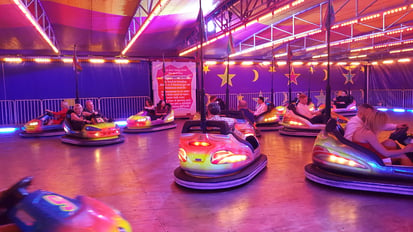 19th-century, steam-driven autos-tamponneuses – the street-compete bandv.
10pm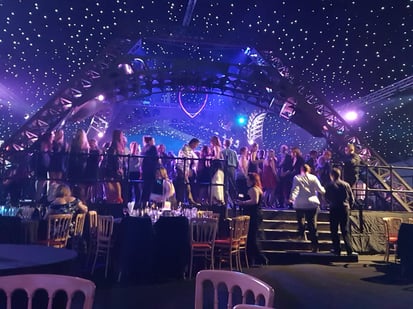 Throwing shapes on the piste de danse – the elastic bandv.
1am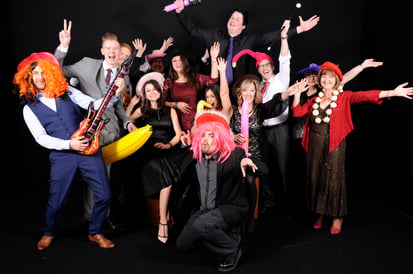 Vive la fée verte! Or was it Sambuca? The benumbed but buoyant bandv.
"Mille mercis, BestParties Ever.Com"

BIG Future
Fitter though our revamped creative suite is, we're fast outgrowing it. Our scouts are on the qui vive for a bigger spot so watch this e x p a n d i n g space.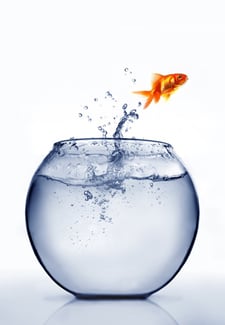 Well, that's us all boasted out – but not for long! 2017 is the Chinese Year of the Rooster so, with focus, inspiration and hard work, how can we not have more to crow about over the next 12 months? Meanwhile…

Have a Craicing Christmas & New Year
Fancy a BIG Buckshee Yule Bonus?
Unwrap here...